Hello Zuidas magazine vanaf nu CO2-neutraal!
Hello Zuidas Magazine is CO2 neutral from this edition. To this end, Hello Zuidas and Zuidas Publishers have entered into a partnership with the Trees for All foundation, the most experienced provider of CO2 compensation in the Netherlands and also the only provider of CO2 compensation with CBF certification.
Sustainability is an important pillar within the Zuidas area.
Kibale National Park
We compensate our CO2 emissions through a forest project in the Kibale National Park in Uganda. The park covers around 800 km2 and has an enormous variety of species. Due to deforestation in recent decades, this green oasis is no longer what it once was. Since 2018, Trees for All has been helping to restore Kibale National Park. The local population also benefits from the Kibale forest project. The locals help with planting and management, which gives them extra income. In addition, they work in the nurseries that supply trees to the project and are trained in the independent management of these nurseries.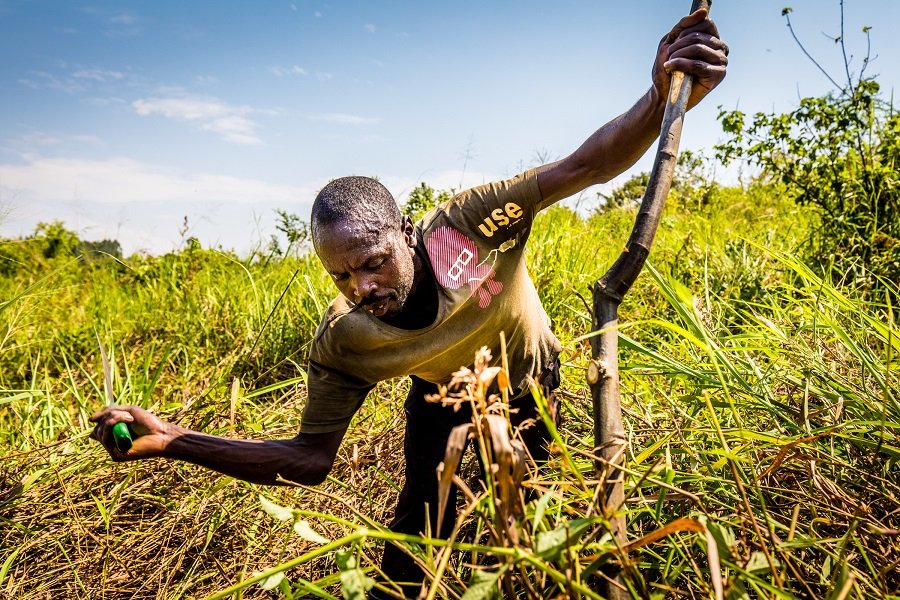 Local prepares the soil for planting trees.
Important pillar
"Sustainability is an important pillar within the rapidly developing Zuidas area," explains city marketer Marius Drissen of Hello Zuidas. "In Trees for All we have found a good and reliable partner to also take our responsibility in reducing our footprint." Simone Groenendijk, Director of Trees for All: "We hope that many companies in the Zuidas are inspired to also to contribute to a green and healthy world. Only by working together and taking action can we combat deforestation and climate change. "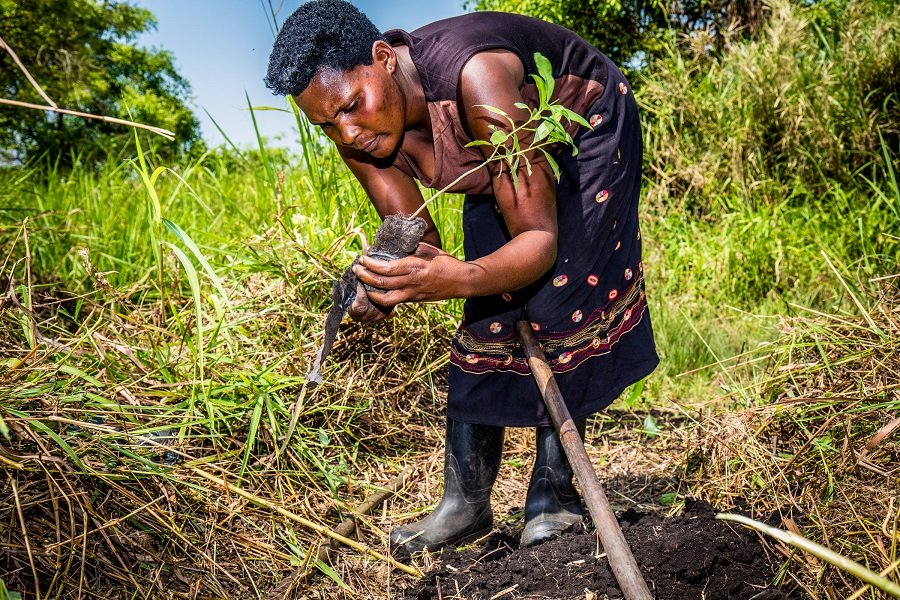 Local is planting a tree.
PEFC quality mark
In addition, Hello Zuidas and Zuidas Publishers have decided to have the Hello Zuidas magazine printed on paper with a PEFC seal. The international PEFC quality mark guarantees that wood and paper products come from a sustainably managed forest and that the forest remains intact. PEFC is the worldwide independent certification mark for promoting sustainable forest management. The ultimate goal of PEFC is that all forests in the world are managed in a sustainable way. We would like to contribute to this!