FROM A TO ZUIDAS PLATFORM
From A to Zuidas is a platform in which Green Business Club Zuidas, ORAM, the Zuidas Accessibility Task Force, Amsterdam-Zuidas district, Breikers and Hello Zuidas are working together to promote sustainable mobility to and from Zuidas.
What does From A to Zuidas do?
Many organizations in Zuidas are involved in sustainable mobility, and even more in mobility initiatives and solutions. From A to Zuidas was set up to synergize all these various access and mobility endeavours. Above all, the aim is to facilitate employers and commuters, offer a clear and comprehensive overview of options, and thereby help everyone quickly and easily connect to the right mobility solutions and partners. Find out more on the website: www.vanatotzuidas.nl
Zuidas is gearing up for some major changes in the years ahead, targeting both infrastructure and use. Designing a sound mobility programme in cooperation with employers to improve local connectivity and sustainability is therefore crucial. From A to Zuidas has been actively working to involve area employers in developing this long-term programme.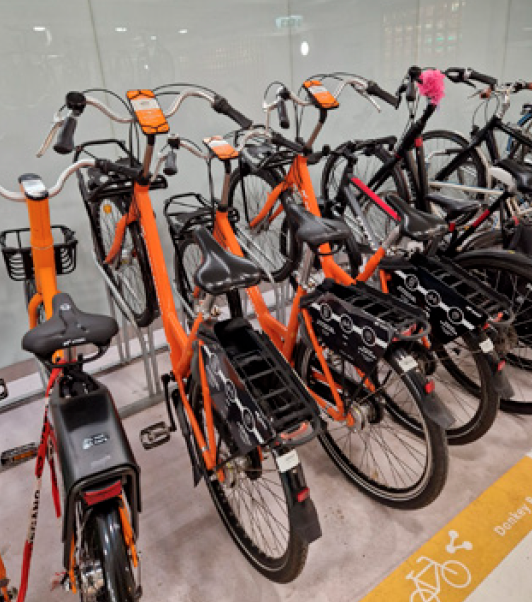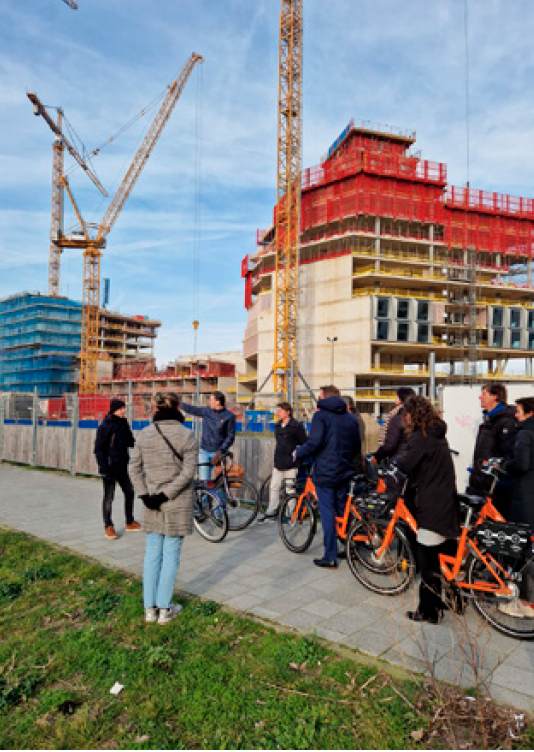 Sounding board
It is in this context that the first meeting of our sounding board was held in coordination with the Zuidas Accessibility Task Force on 10 January. The meeting discussed different local organizations' responsibilities and objectives. The main question was how we can collectively maintain a high level of access in Zuidas in the face of ongoing development. The group identified a wide range of challenges and opportunities that will be discussed further as we continue working out these plans in the months ahead.
Zuidas Accessibility Task Force members go cycling!
New developments are transforming Amsterdam-Zuidas practically every minute. In February, members of the Zuidas Accessibility Task Force jumped on their bikes to take a closer look at these developments, under the expert guidance of area managers Maarten van Ettekoven and Thomas Bokeloh, who both work for the city. Our bicycle tour took us past a variety of construction projects and sparked discussions about attendant disruptions, problems and safety issues.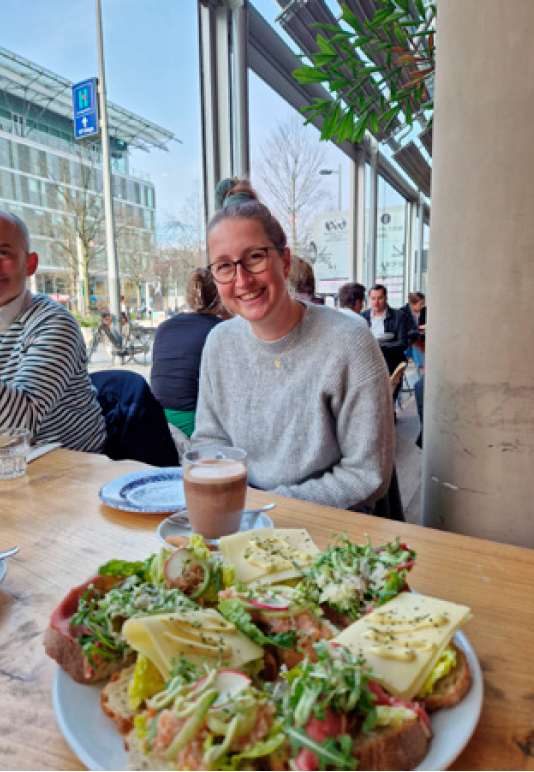 To be continued...
Several sounding board meetings are being held in 2023 to flesh out a personal mobility model with and for employers. If you would like to take part, get in touch with Rinske Berg, Mobility & Accessibility project manager at Hello Zuidas: rinske.berg@hellozuidas.com.