Learn about and plan effective strategies to change behaviour in your organization
DO ANY OF THE FOLLOWING SOUND FAMILIAR?
• Your colleagues are four-square behind the sustainable mobility transition – provided they needn't make a change themselves.
• You wonder why some of your workforce are not taking steps to change how they commute, and why others are.
• You put together a terrific offer to tempt staff to test ride an e-bike or shared mobility, but it's getting barely any mileage.
• Your employees gave different travel options a try, but ended up reverting to old habits.
If so, then the live Behaviour Change Lectures at INNSiDE by Meliá Amsterdam Zuidas on 1 September and 10 October will teach you how to tackle these mobility challenges.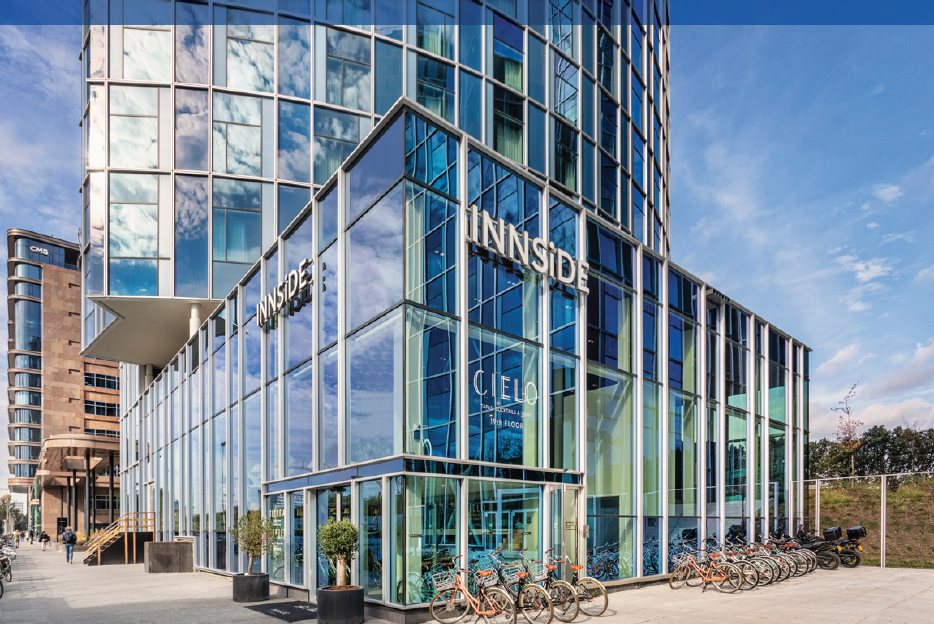 Mobility is inextricably bound up with human behaviour. After all: why would so many people sit in gridlock when there are often ample alternatives available to get from A to B? Thinking about your target group's behaviour – and how to change it – is crucial to achieving your objectives faster. Otherwise, it's like stepping on the gas with the parking brake on.
These two super-compact lectures, developed in association with behaviour expert Dirkje van der Ven, will furnish you with insights and techniques to change mobility behaviour in your organization.
For whom?
The lectures are open to all professionals from companies in Noord-Holland with workforces of 50 or more and who are directly involved in corporate mobility, such as board members and HR or facility managers.
It doesn't matter what industry you are in, or whether you employ 50 people, or 5,000. If you're looking for ways to green your organization's mobility, or could use some tips and tricks to kickstart your efforts, then this lecture series is for you!
Behaviour change consultant
Dirkje van der Ven is a behaviour expert with Breikers and a speaker and consultant on influencing behaviour. Her consultancy, Wavy, works with a wide range of clients to implement behavioural insights in domains from traffic safety, mobility and sustainability to wellbeing. Dirkje is also a co-founder of and senior lecturer at Gedragsland, a practice and experience based training programme for behaviour experts.
Register to attend at www.wijzijnbreikers.nl What to expect: two 2-hour lectures at the marvellous INNSiDE by Meliá in Zuidas, given by Dirkje van der Ven. This programme is free of charge and includes a catered lunch, but you must register to attend!