Early 2020 saw the purchase by Mulvesta of the commercial strip at the base of the Miles Building. This concerns three leased ground floor spaces, fronting onto Gershwinplein. The three units plus their underground parking spaces are on long- term lease to the Miss Molly restaurant, Doctor Feelgood and Misura Sartoria. The seller VOF Royaal Zuid/BPD was advised in the sale by Brickstone Retail, while the buyer was advised by Cushman&Wakefield. We talked with Mulvesta founder Bernard Muller about the acquisition.
Could you tell us something about Mulvesta?
'Mulvesta was established in 2010 and invests in rental housing, offices and retail spaces in and around major cities in the western part of the country. Our latest acquisitions include three properties with retail space below and residential rentals above in Laren, and a block of residential properties in Rotterdam. But a standalone office building in Kop van Zuid in Rotterdam also fit with our vision.'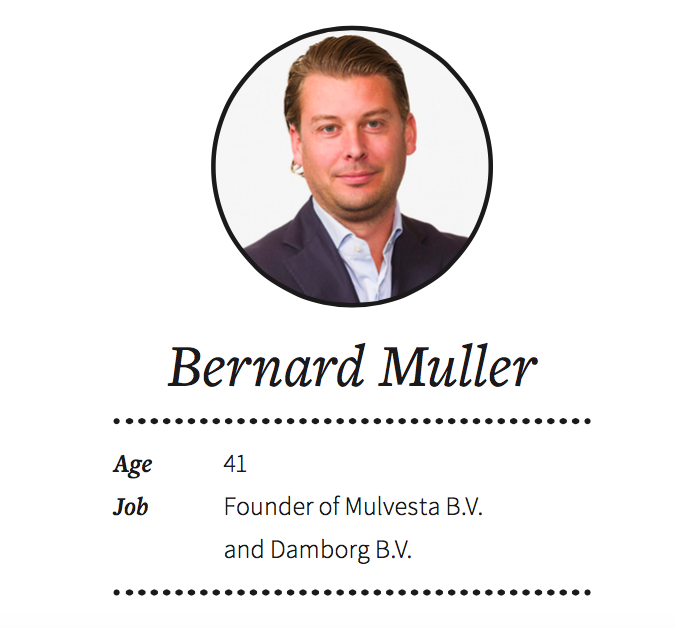 What made you decide to invest in this commercial space?
'There's a lot happening in Zuidas. The mixture of working, living, shopping and recreation – things like sports and places to go out for lunch and dinner – is really taking off. For now, the price per metre for these ground-floor premises is still on the low side. As more housing becomes available in the next few years – Rosenbaum's Valley, for example – this area will also grow more lively after hours.'
Your firm has no other properties in Zuidas besides this one. Do you have plans to expand your portfolio here?
'We've invested a lot in Amsterdam Zuid and other parts of the city proper over the past ten years and we certainly intend to invest more in Zuidas. If we see any opportunities pass by, we'll be sure to act.'
Do you have any predictions for real estate trends in 2020?
'At Mulvesta we're focusing increasingly on retail and hospitality, though I can't say if that's a trend. Initial yield levels for residential and office properties are low. For many companies, hospitality is tough to finance and retail prices are under pressure. Therefore, these returns will be substantially higher – provided tenants meet their obligations, of course.'