Student Experience Amsterdam Zuidas
Address Antonio Vivaldistraat 5 - 7 - 9
Architect OZ Architect
Developer Student Experience
Main user 800 student residents, Bagel & Beans, Bar Valdi
Opening 2015
Floors 5
Height 16 meters (24 meters including the rooftop sportsfield)
Floor area 28,000 m2

Student Experience Amsterdam Zuidas is located at the very heart of Amsterdam's business-driven district. At the corner of the Boelelaan, this complex, characterized by its mesmerizing geometry, is designed to make a positive impact on the urban environment. Inside are 800 self-contained studio flats offering housing for the young professionals of the future.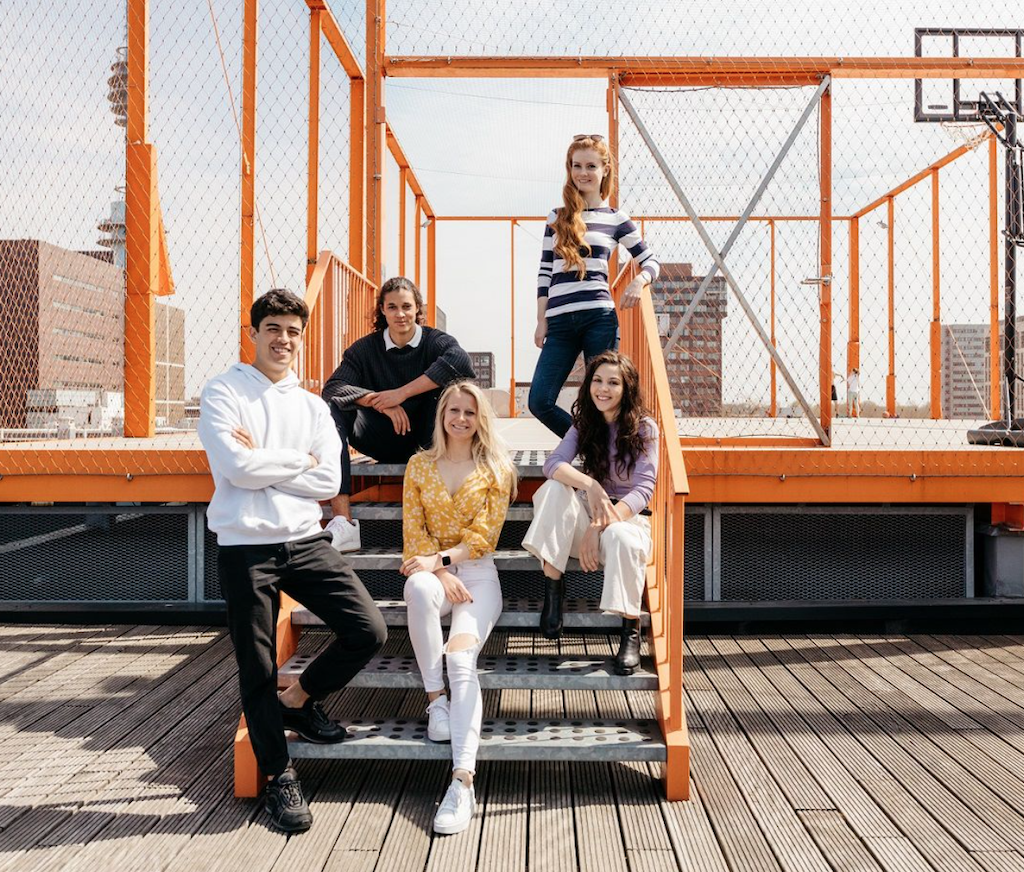 The Amsterdam Zuidas student complex provides everything students need for pleasant and comfortable living. Each studio is approximately 21 m2 and has its own kitchenette and bathroom. The many shared facilities such as a dining room, game corner, lounge, study room and courtyard garden make it easy for residents to build a social life. Passers-by are sure to have noticed the eye-catching orange sports pitch on the roof. This is the perfect location for a game of basketball or football, or a yoga session while enjoying the view of the Zuidas skyline. At this full-service location, the Student Experience team is available 24/7. From reception check-in to online portal access and the security guard on duty at night, the outstanding facilities align with Student Experience's innovative concept to create ideal and sustainable living environments for students all over the world.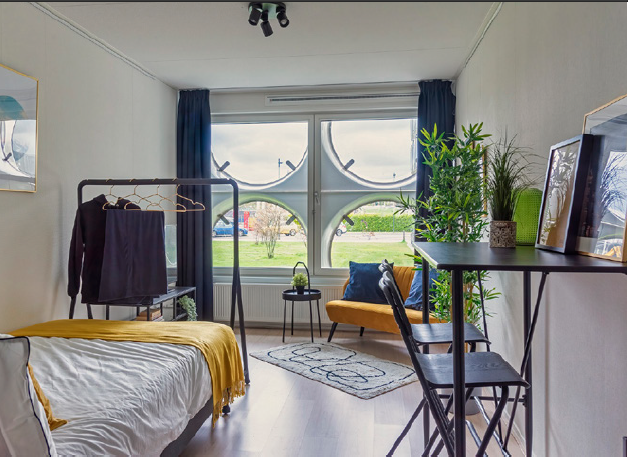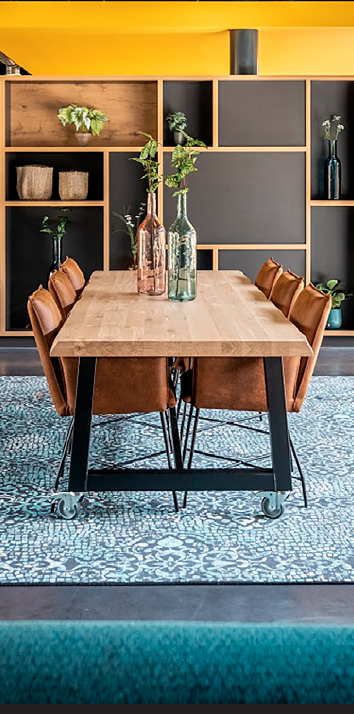 Uniting a mix of functions to provide a viable and enjoyable living and study environment in prime locations, Student Experience is helping to meet demand for high-quality student housing in the Netherlands. The company's ambitions also go beyond borders. In 2023, Student Experience will be opening locations in Madrid and Granada in Spain. This marks a major step in the brand's international future and in supporting the development of the next generation.

Facts
• Amsterdam Zuidas was built modular in 11 months, in 2015
• Our residents come from all over the world: 65% national vs. 35% international
• Each Student Experience location is characterized by a sports field on the roof, all in a different colour
• Student Experience has 4 locations in Amsterdam, offering 2300 studios for students to live in and around the city For more information please visit: www.studentexperience.nl