Probeer twee weken gratis een E-bike
Go Cycling now has an interesting offer for everyone who works in Zuidas: try an e-bike for two weeks for free to travel to the office.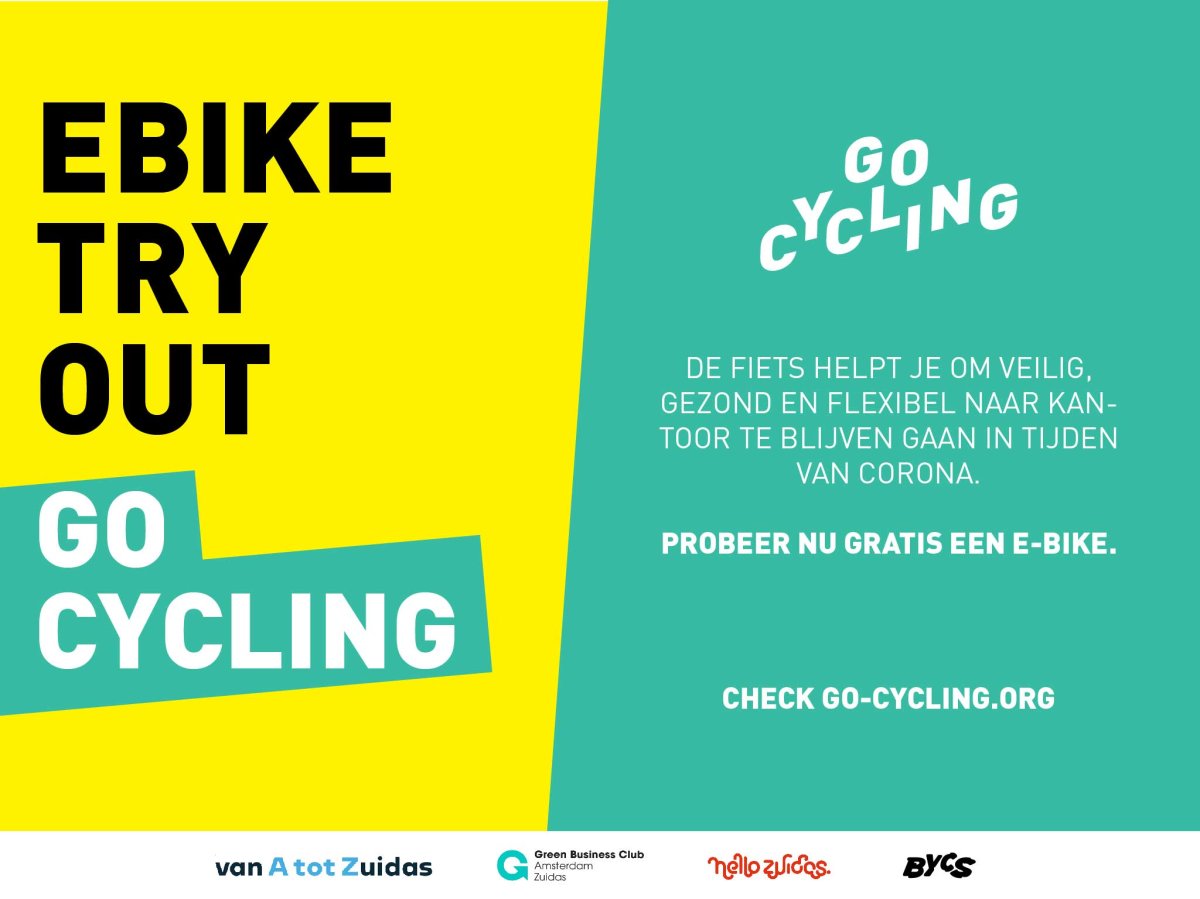 This promotion is made possible in part by Green Business Club, Hello Zuidas and BYCS in the Van A tot Zuidas partnership. You can read more about this offer on our offers & deals page .