Open Toren Dag Amsterdam 2021
In 2021 organiseert stichting Open The Doors voor de 9e keer de Open Toren Dag Amsterdam. Vele historische en moderne torens bepalen de skyline van Amsterdam, maar het publiek krijgt maar zelden de kans om het bijzondere uitzicht op de stad vanuit die torens te ervaren. De Open Toren Dag brengt daar elk voorjaar verandering in.
Van de Ransdorpertoren en A'DAM Lookout in Noord, tot de ABN AMRO toren, de VU en The Edge in Zuidas. Maar ook de Oudekerkstoren, Kalverpassage / Blue en de Zilveren Toren / Level Eleven in het centrum.
Deze dag geeft je een uniek kijkje op de prachtige stad Amsterdam en de stadswijk Zuidas. Kijk voor meer informatie op www.opentorendag.nl of www.facebook.com/StichtingOpenTheDoors.
Voor 2021 zoekt de organisatie nog sponsoren. Wil je ook iets bijdragen aan deze dag? Kijk dan hier voor meer informatie.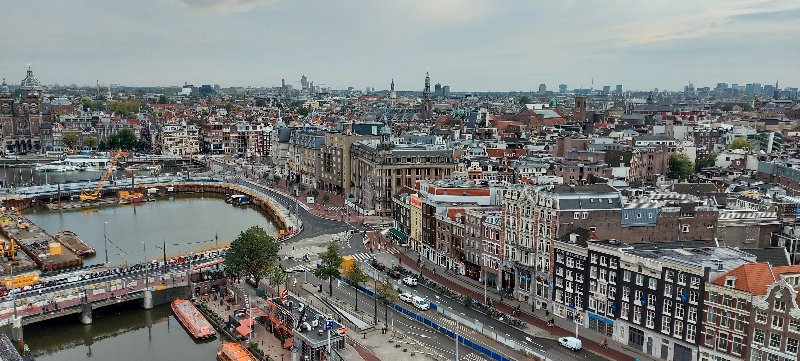 Foto: Open Toren Dag