Interview with Hermann Spatt, general manager nhow Amsterdam RAI hotel
Here in Zuidas we've had a front row seat to the construction of nhow Amsterdam RAI. This already iconic building near the RAI Convention Centre and Amsterdam RAI Station is set to become a new social, multicultural hotspot for tourists, business travellers and locals. With 650 rooms over 24 floors, and towering 91 meters, nhow Amsterdam RAI is the largest new-built hotel in the whole Benelux. nhow Amsterdam RAI is part of the unconventional 'nhow' brand, encompassing a range of lifestyle hotels all designed by renowned architects and each with its own distinctive character. Following the successful launch of nhow Rotterdam in 2014, for this hotel the NH Hotel Group once more partnered with OMA (Office for Metropolitan Architecture), founded by acclaimed architect Rem Koolhaas. Hello Zuidas interviewed the hotel's general manager, Hermann Spatt.
nhow Amsterdam RAI is touted as a place where modern art, design, gastronomy and culture go hand in hand. How is this borne out?
"We opened nhow hotels in Milan, Berlin, Rotterdam and Marseille on the same premise, and the concept has been very successful in all cities. We engage local artists to work with us in lending the hotel a great vibe. We're always open to neighbourhood initiatives in music, dance and fashion. That made our bar in Berlin really famous. When locals like to come to your hotel, that creates a really pleasant ambiance. We want to welcome everyone, and our hotel experience reflects that. I'm very pleased with the result and I know for a fact everyone will feel at home here."
What kind of facilities does the hotel offer Zuidas locals?
"Our bar and lounge on the first floor are open to the public. They
are ideal spots for drinks after work on Fridays. Local residents are more than welcome too, of course! Moreover, we offer some amazing Meeting & Event spaces on the 23rd floor and a restaurant on the 17th floor which is bookable for groups. On top of that, in 2020 The Entourage Group will launch a restaurant & bar, and sky lounge & bar."
The hotel was designed by world-renowned Dutch architectural firm OMA, founded by Rem Koolhaas. What have reactions been to the design, so far?
"Until recently I was living in London, but I did keep up with news surrounding the hotel's construction. Rem Koolhaas is so famous and draws people from all over the world. Everything I've heard so far is positive. People are particularly impressed with the hotel's scale."
Can you tell us anything more about the interior design?
"This hotel is meant to be a cultural hub and we want that be reflected in the interior. The building consists of three superposed triangles, which stand for different directions to places around the world. We have six different types of room designs, based on the cardinal direction the rooms are facing, and guests can choose the orientation they prefer."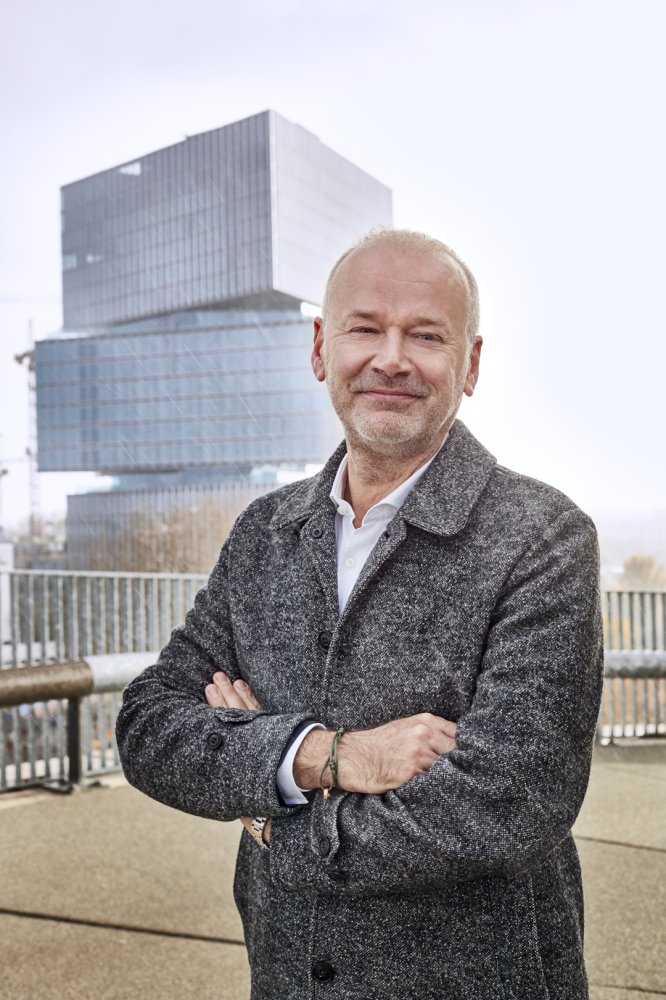 There are already many hotels in the area and nhow Amsterdam RAI will be adding another 650 rooms. Will getting them all booked be a challenge?
"For sure. With a new hotel there's no basis, you're always starting from scratch. We're a big company with a big team, so that helps. We open on 10 January, and as happy as we are with all the bookings, for me the main thing is that guests are satisfied. We'll be making every effort to ensure they are, and I'm certain we'll succeed."
To date you've worked 4 years as General Manager for nhow Berlin, 4 years in Rotterdam and most recently for the soon to be opened nhow London. What lessons have you learnt that you'll apply here?
"With all those launches you gain self-confidence and understand what guests need. Plus, these hotels are available for fashion shows and film shoots, which has generated excitement and interest. We want to do the same here. And instead of sealing off the premises, all are welcome to come see the action. Integration makes it all come alive."

Having opened and carved out a market for several nhow hotels, you've earned the nickname 'Mister nhow'. How do you feel about this title?
"I'm very proud, of course! Each hotel is different. Nothing is copied. We try to make an artwork out of every location. That's a big responsibility."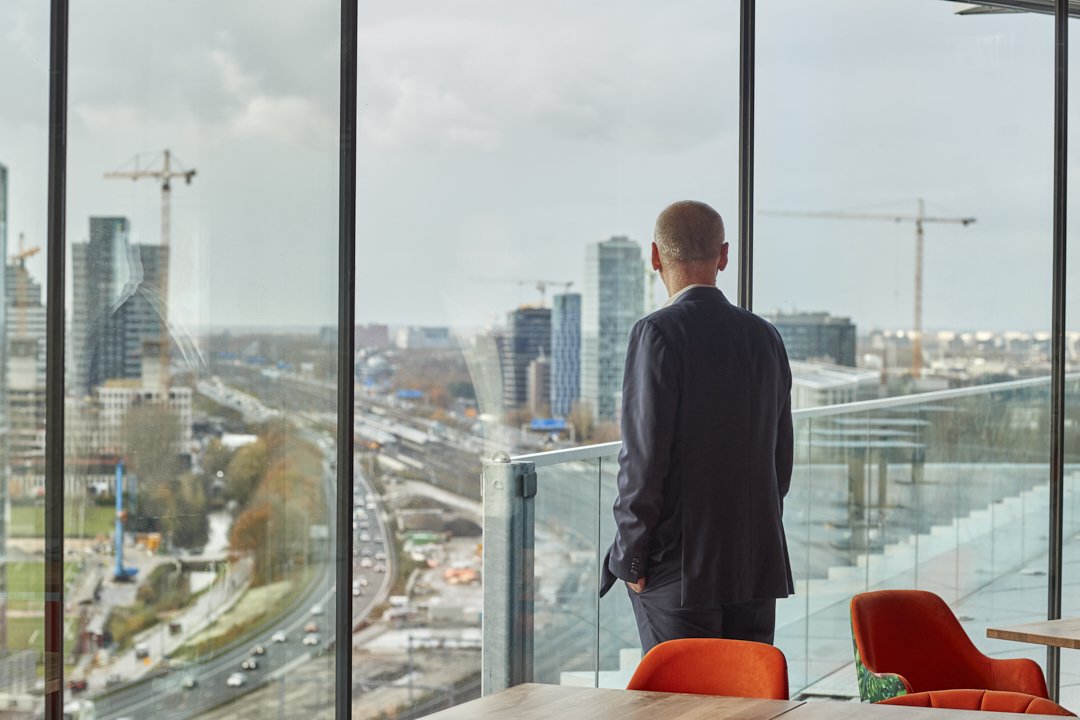 Will the hotel be an active contributor to the Zuidas district? And, if so, how?
"Absolutely. For one thing, everyone is welcome to take a look around the hotel. Also, any time we organize an event here, we'll always engage local parties first. Over the coming period we'll explore connections we can make and initiatives we can join."
Have you had a chance to look around Zuidas yet?
"What with all the things on my plate,including my last-minute move from London, so far I haven't had the time, but I certainly will. The first thing I did on hearing I'd been appointed in Amsterdam was read up on Zuidas and the local scene. I think it's brilliant that I can watch the development of all the big projects underway here from up close. I'm very interested in Zuidasdok, for instance."
Is there anything else you'd like to share with readers of Hello Zuidas?
"I'm looking forward to getting to know the neighbourhood and talking to our neighbours. And I want to get a taste of Zuidas as soon as possible!"