Laatste kans om ARTZUID 2023 te bezoeken
De 50 kleurrijke, aaibare, toegankelijke kunstwerken op de Apollolaan en Minervalaan, samengebracht door curator Jasper Krabbé, zijn nog tot en met zondag 24 september te bezoeken.
De beeldenroute in de openbare ruimte in Amsterdam-Zuid spreekt jong en oud aan, blijkt uit de bezoekersstromen in de afgelopen maanden. De septembermaand staat vooral ook in het teken van scholierenbezoek. Op doordeweekse dagen soms wel met 300 - 400 leerlingen van basis- en middelbaar onderwijs die de objecten (na)tekenend, fotograferend of filmend vastleggen.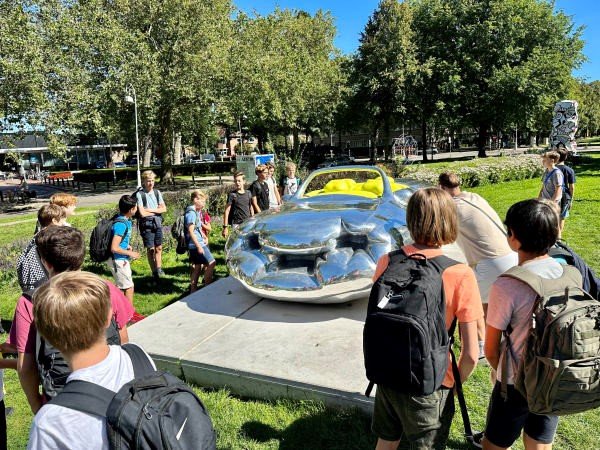 Maar uiteraard is het zelf ook mogelijk om de gratis kunstroute te bezoeken. Ga alleen of met vrienden of familie op stap met de ARTZUID-app, routekaart of catalogus. Of haak aan bij de instaprondleidingen in het weekend van 16 - 17 en 23 - 24 september om 13.00 uur.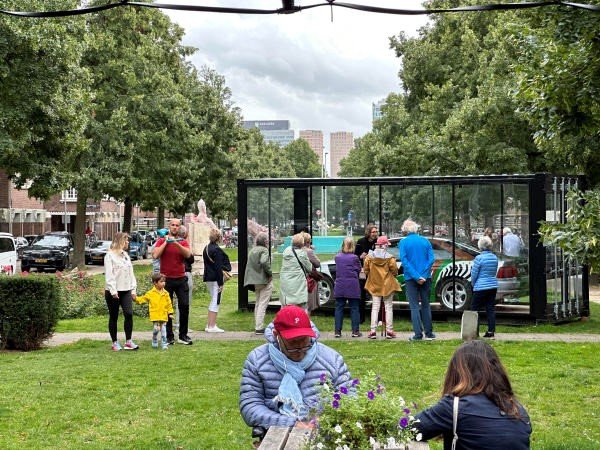 Het vertrekpunt is het ARTZUID-paviljoen, hoek Minervalaan/Apollolaan. Hier is ook routeinformatie verkrijgbaar en een hapje/drankje. Voor alle informatie klik hier