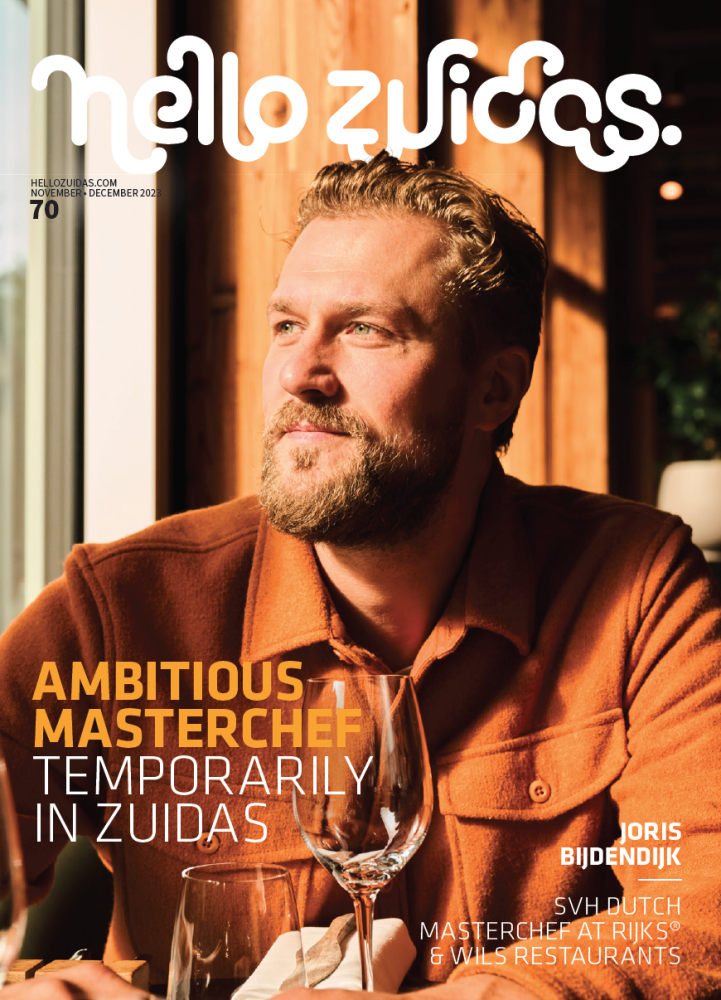 Hello Zuidas Magazine
Zuidas Publishers publishes the Hello Zuidas Magazine six times a year. This magazine is distributed free of charge everywhere in Zuidas and in all shopping streets of Amsterdam South. Hello Zuidas has a circulation of 20,000. Members and non-members have the option to advertise in the magazine. If you would like more information about this, please contact us at info@zuidaspublishers.nl.
Read more < / p>
Hello Zuidas App
Hello Zuidas App provides information about everything that is happening in the Zuidas: the latest news, events, catering, shops and much more!
Zuidas is developing rapidly, from a high-end business district to a mature and diverse Amsterdam neighborhood with high-quality residential facilities and internationally leading companies and educational institutions within easy reach. In the coming years, large-scale innovation of the infrastructure will lead to the development of Zuidas as the new city center of Amsterdam, less than ten minutes from Schiphol and Amsterdam CS.
Download the app for free for iPhone & amp; Android!